Bulletproofing TCP/IP-Based Windows NT/2000 Networks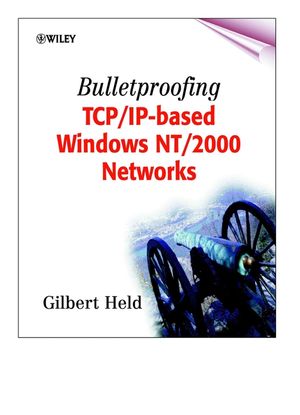 Bulletproofing TCP/IP-Based Windows NT/2000 Networks
ISBN: 978-0-470-85227-9 July 2003 228 Pages
Description
Find out about TCP/IP-based network attack methods and threats to Windows NT/2000 computers and the preventive measures you can use to protect your infrastructure. Bulletproofing TCP/IP-based Windows NT/2000 Networks details the use of router access lists, firewalls, virus scanners and encryption. It includes examples of the configuration of hardware and software to prevent or minimize the effect of a wide range of communications-based attacks against TCP/IP networks and Windows NT/2000 hosts connected to such networks.

- Covers how TCP/IP operates and how TCP/IP attacks occur.
- Detailed coverage on how to secure both TCP/IP networks and the Windows NT/2000- host on such networks against different attack methods.
- Describes a new attack method, 'script-form attack', which could cause a company financial problems, and its prevention.
- Uses practical real-world examples of methods used to block potential attacks.

Aimed at TCP/IP network managers, LAN admiistrators, Windows NT/2000 administrators and network professionals. It can also be used for high level undergraduate and graduate electrical engineering and computer science courses covering network security.
Table of contents
Preface.

Acknowledgements.

Introduction.

The TCP/IP Protocol Suite.

Network Attack Methods.

The Security Role of the Router.

The Role of the Firewall.

The Role of the Virus Scanner and Encryption.

Host Attack Methods.

Working with Windows.

The Role of the Scanner.

Index.