Buprenorphine: Combatting Drug Abuse with a Unique Opioid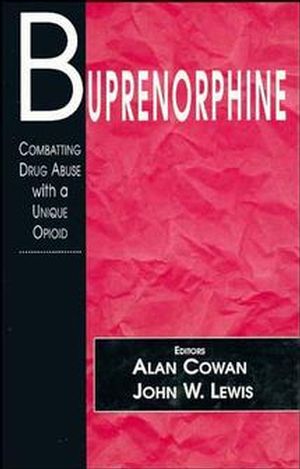 Buprenorphine: Combatting Drug Abuse with a Unique Opioid
ISBN: 978-0-471-56198-9
Mar 1995
344 pages
Description
Buprenorphine: Combatting Drug Abuse with a Unique Opioid

Editors: Alan Cowan and John W. Lewis

Scientists involved in the study of opioid pharmacology and drug abuse have long included among their goals the development of effective analgesics with reduced potential for abuse and dependence, and the development of effective pharmacological agents for the treatment of opioid abuse and dependence. Buprenorphine appears to have made an important scientific and clinical contribution on both of these fronts.

In this timely volume, international experts describe the unusual chemical and biological characteristics which make this agent unique, from the opiate receptor, through animal pharmacology, to clinical uses, culminating in a discussion of the use of buprenorphine as a medication in the treatment of opioid abuse.

Buprenorphine holds great promise as a significant addition to the therapeutic menu available to drug abuse therapists. Buprenorphine: Combatting Drug Abuse with a Unique Opioid will be indispensable to scientists and clinicians in pharmacology, neurobiology, psychiatry, neurology, and psychology, as well as to the wide spectrum of professionals involved in countering substance abuse.
Partial table of contents:

CHEMISTRY.

Buprenorphine-Medicinal Chemistry (J. Lewis).

PRECLINICAL PHARMACOLOGY.

Update on the General Pharmacology of Buprenorphine (A. Cowan).

ASSAY, METABOLISM, AND PHARMACOKINETICS.

Analysis (R. Moore).

CLINICAL PHARMACOLOGY AND EVALUATION.

Buprenorphine in Psychiatric Disorders (D. Nutt, et al.).

STUDIES RELATING TO TREATMENT OF SUBSTANCE ABUSE.

Detoxification and Induction Onto Naltrexone (M. Rosen & T. Kosten).

PERSPECTIVE.

Buprenorphine: What Interests the National Institute on Drug Abuse?

(D. Segal & C. Schuster).

Index.