Burn-In: An Engineering Approach to the Design and Analysis of Burn-In Procedures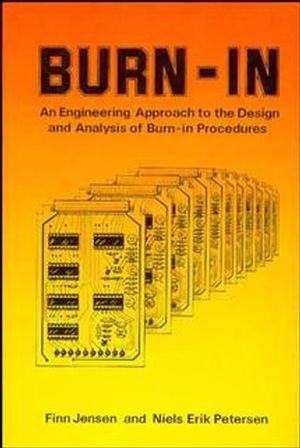 Burn-In: An Engineering Approach to the Design and Analysis of Burn-In Procedures
ISBN: 978-0-471-10215-1
Jan 1991
180 pages
Description
Introduces the benefits and techniques of performing burn-in on components, sub-assemblies, and complete systems. An engineering approach, this text emphasizes practical applications of reliability theory. Presents numerous real-life examples. Provides the fundamental information needed to design and analyze a meaningful and effective burn-in procedure.
A Model For The Basic Time-to-Failure Pattern of Components.

The Biomodal Time-to-Failure Distribution of Systems.

Analysis of Component and System Failure Patterns.

Burn-In Procedures For Components or Systems Without Repair.

Burn-In Procedures For Systems With Repair.

Acceleration of Burn-In Tests.

Burn-In For Reliability and Economy.

Planning and Controlling Production Burn-In of Systems.

Bibliography.

Appendixes.

Index.