Bush's Secret World: Religion, Big Business and Hidden Networks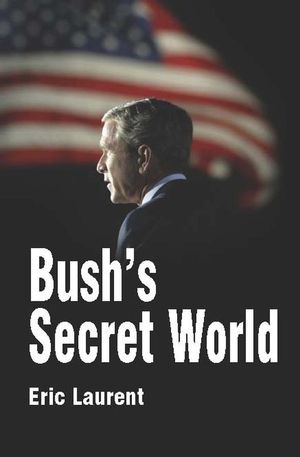 Bush's Secret World: Religion, Big Business and Hidden Networks
ISBN: 978-0-745-63348-0
Aug 2004, Polity
192 pages
Description
George W. Bush came into office only after a bitterly contested election result, but has since proceeded to establish himself as one of the most powerful, and one of the most arrogant, of all American presidents. He has involved the USA in the invasion of two Islamic countries, seems determined to impose global American hegemony, and has launched a 'war on terror' which risks perpetuating an unremitting state of crisis. And yet the sources of this enormous power are still shrouded in mystery. He relies on fanatical ideologues, fundamentalist Christians, shady businessmen and right-wing extremists to a degree that will surprise even the most hardened observer.





This up-to-the-minute exposé, by the celebrated French reporter Eric Laurent - a specialist in world affairs and the author of the best-selling Bush's War - provides a scrupulously researched and at times deeply alarming account of a President who risks definitively alienating America from the rest of the world.
Chapter 1 Towards Apocalypse.
Chapter 2 The 'Heritage' Connection.
Chapter 3 The War of Ideas.
Chapter 4 Enter the Moonies.
Chapter 5 The Question of Israel.
Chapter 6 Hawks and Doves.
Chapter 7 The Middle East in Focus.
Chapter 8 The New Jerusalem?.
Chapter 9 The New Arms Race.
Chapter 10 Cheney and Company.
Chapter 11 A Corrupt Administration?.
Notes.
Index.
"Only Christians have their place in paradise, explained George W. to his own mother. If it is populated by people like him, then after reading this book one would rather go to hell."
Le Canard enchaîné

"The rise of the one-time alcoholic and business failure is fascinating reading."

Defence Focus

"In this scrupulously researched book based on a wealth of documents, the current President of the United States comes across as nothing other than a man under the influence."

France Soir

"What is new about Eric Laurent's book is that he puts names to the faces of those who haunt the corridors of the White House and lays bare the machinations that were set in motion more than thirty years ago, in the days following the Vietnam War, by certain multimilllionares who wanted to see the United States stripped of its image as a modern and open country and returned to an almost surrealist orthodox morality."

Dernier Heure


a major new analysis of the hidden networks and alliances that lie behind George W. Bush's power


uncovers the ideological sources of the Bush Administration and its highly controversial 'war on terror'


written by the celebrated French reporter and author of the best-selling book Bush's War.