Business Across Cultures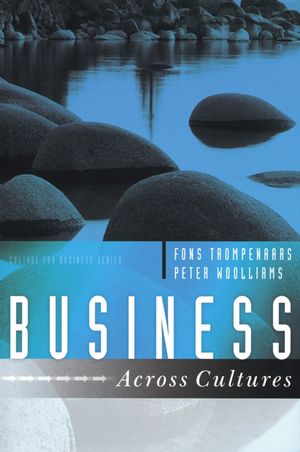 Business Across Cultures
ISBN: 978-1-841-12591-6
May 2004, Capstone
368 pages
Description
Business Across Cultures is the keystone book in the Culture for Business series. It provides an overview of all subjects tackled in the other books of the series. Its particular aim is to provide executives with a cross-cultural perspective on how companies meet the diverse needs of customers, investors and employees; to introduce the main ideas in business in a multicultural context; and to show how they all fit together.
Introduction.
1. The organization as a cultural construct.
2. The organization of meaning: introducing value dimensions.
3. Further value dimensions.
4. Corporate culture.
5. Managing change and continuity across cultures.
6. Marketing across cultures.
7. Managing HR dilemmas across cultures.
8. Finance and accounting across cultures.
9. The quest for a new paradigm of international leadership.
10. The reconciling organization.
Notes and bibliography.
Index.
""… readable and informative."" (People Management, April 2004)
 "… useful and informative … a valuable asset for any business library." (Management Today, June 2004)
"…very accessible, with some excellent scenarios…an excellent read, if not essential." (Personnel Today, 5th October 2004)
"…a lively, engaging read…(written in a) light-hearted style…" (www.dialogin.com)