Business Alliances Guide: The Hidden Competitive Weapon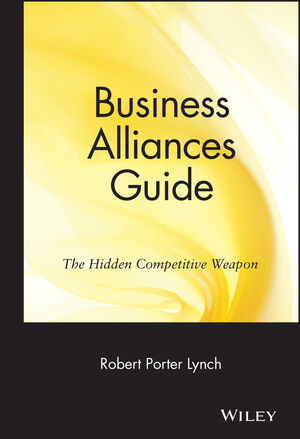 Business Alliances Guide: The Hidden Competitive Weapon
ISBN: 978-0-471-57030-1 March 1993 352 Pages
Description
Presents a map of the various options one has on the journey through an alliance; the principles of design; new insights into what has been missing in order to understand alliances; how to find the right partners; purchaser-supplier alliances; some of the consequences that occur when certain principles are violated; how to improve the chances of obtaining excellent results from an alliance and much more.
The Revolution Among Us.

Understanding Alliances.

How to Use an Alliance.

ALLIANCE ARCHITECTURE.

The System of Success.

Critical Driving Forces.

Strategic Synergy.

Great Chemistry.

Negotiating for Win/Win.

The Power of Operational Integration.

MANAGING FOR SPECTACULAR RESULTS.

Obtaining Excellent Rewards.

Achieving Sharp Focus.

The Secret Art of Management.

TOOLS OF THE TRADE.

How to Find Partners.

About Money and Value.

Techniques for Structure and Control.

Dynamic International Deals.

Managing the Details.

ACHIEVING SUCCESS.

Getting Started.

Going with the Flow.

Growth Strategy for the Future.

Appendix.

Endnotes.

Index.