Business Ratios and Formulas: A Comprehensive Guide, 2nd Edition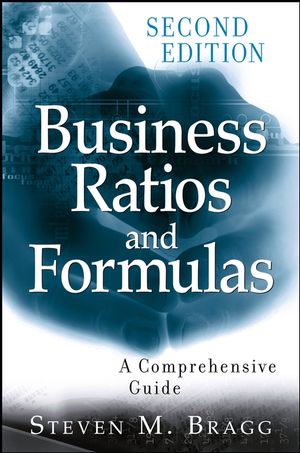 Business Ratios and Formulas: A Comprehensive Guide, 2nd Edition
ISBN: 978-1-118-04479-7
Dec 2010
384 pages
Description
Required reading for anyone starting, running, or growing a business, Business Ratios and Formulas, Second Edition puts answers at the fingertips of business managers, with nearly 250 operational criteria and clear, easy-to-understand explanations that can be used right away. The Second Edition includes approximately fifty new ratios and formulas, as well as new chapters covering ratios and formulas for e-commerce and human resources.
About the Author.
Preface.
Acknowledgments.
1. Introduction.
2. Asset Utilization Measurements.
3. Operating Performance Measurements.
4. Cash Flow Measurements.
5. Liquidity Measurements.
6. Capital Structure and Solvency Measurements.
7. Return on Investment Measurements.
8. Market Performance Measurements.
9. Measurements for the Accounting/Finance Department.
10. Measurements for the Engineering Department.
11. Measurements for the Human Resources Department.
12. Measurements for the Logistics Department.
13. Measurements for the Production Department.
14. Measurements for the Sales and Marketing Department.
15. Measurement Analysis with an Electronic Spreadsheet.
Appendix. Measurement Summary.
Glossary.
Index.