Business Upgrade: 21 Days to Reignite the Entrepreneurial Spirit in You and Your Team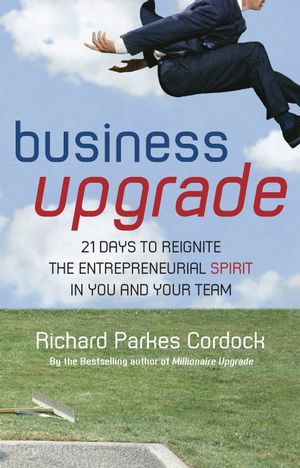 Business Upgrade: 21 Days to Reignite the Entrepreneurial Spirit in You and Your Team
ISBN: 978-1-841-12744-6
Jan 2007, Capstone
208 pages
Description
Inspirational guidance on building the entrepreneurial spirit in any enterprise
In Business Upgrade, well-known trainer and consultant on entrepreneurialism Richard Parkes Cordock shows readers how to reinvigorate their company by developing entrepreneurial spirit in-house. Based on his extensive experience with successful entrepreneurs, this practical, inspirational guide shows business leaders how to apply the mindset and independent spirit of the entrepreneur to the corporate environment.
Richard Parkes Cordock (Bath, UK) is the creator of the Millionaire MBA(TM) program and a consultant and trainer on the subject of entrepreneurialism.
Acknowledgements.
Preface.
Introduction.
Prologue.
Chapter One.
Chapter Two.
Chapter 2a.
Chapter 2b.
Chapter Three.
Chapter Four.
Chapter Five.
Chapter Six.
Chapter Seven.
Chapter Eight.
Chapter Nine.
Chapter Ten Epilogue – 100 Days On.
Index.