Busted: Life Inside the Great Mortgage Meltdown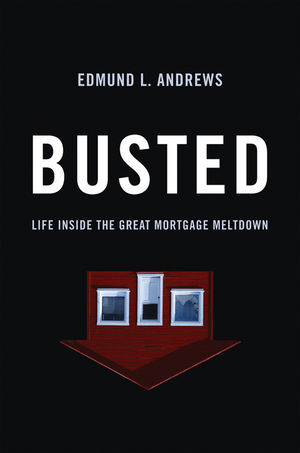 Busted: Life Inside the Great Mortgage Meltdown
ISBN: 978-0-393-06794-1
*Norton agency titles
224 pages
Product not available for purchase
Description
The fiasco that sank millions of Americans, including one journalist, who thought he knew better.
A veteran New York Times economics reporter, Edmund L. Andrews was intimately aware of the dangers posed by easy mortgages. But, eager to start a new life, he gave in to temptation and began a surreal adventure into the mortgage mayhem that nearly wrecked America.
Busted weaves together the author's ride to the edge of bankruptcy with the tragic-comic stories of his lenders, the Wall Street professionals behind them and the policymakers in Washington who were oblivious until it was too late. The story takes Andrews to the offices of Alan Greenspan, the California mansions of subprime-mortgage millionaires, a despondent deal makers' convention in Las Vegas and Wall Street. Busted is a darkly humorous exploration of the cynicism and self-destructive judgement that led to America's biggest economic calamity in generations.