C and UNIX: Tools for Software Design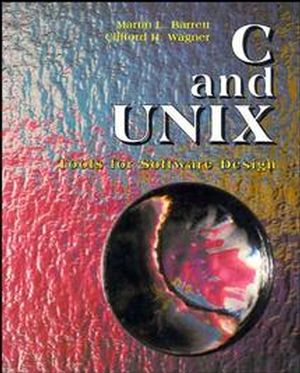 C and UNIX: Tools for Software Design
ISBN: 978-0-471-30927-7 August 1995 464 Pages
Description
Some things just naturally fit together. Such is the case for C and UNIX: these software tools have been developed in tandem -- C is an excellent programming language, UNIX is an excellent operating system. They work well together and many software developers choose to take advantage of the symbiotic relationship between C and UNIX. In this book the essential features of C and UNIX are introduced, and readers are shown how to write more powerful and more efficient programs. The book is divided into four parts: Basic Program Syntax and Control, Program Design and Control of Input/Output, Data Structure Design and Management, and Advanced Features of C and UNIX.
Programs.

Flow of Control.

Functions.

Input/Output.

Program Design.

Arrays.

Strings.

Structures.

Dynamic Memory Management.

Data Structure Design.

Specialized Tools.

Advanced Programming Topics.

Advanced Design Methods.

Appendices.

Index.