CDMA: Access and Switching: For Terrestrial and Satellite Networks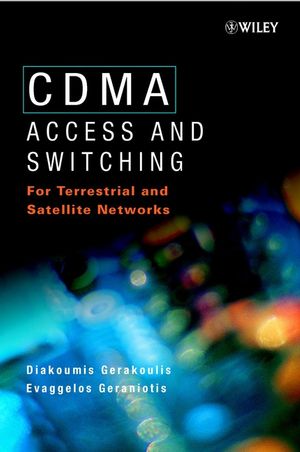 CDMA: Access and Switching: For Terrestrial and Satellite Networks
ISBN: 978-0-471-49184-2 March 2001 284 Pages
Description
Taking a close look at an integral part of next generation wireless communications, this book presents SS/CDMA system architecture (Satellite Switched Code Division Multiple Access) and its various communications services. TDMA-based satellite communications as well as related satellite systems and services are also examined in detail.
Preface.

The Generalized CDMA.

Spreading Sequences.

Switched CDMA Networks.

Code Division Switching.

The Satellite Switched CDMA Throughput.

The Spectrally Efficient CDMA Performance.

Network Access and Synchronization.

Carrier Recovery for 'Sub-Coherent' CDMA.

Nonlinear Amplification of Synchronous CDMA.

Optimization Techniques for 'Pseudo-Orthogonal' CDMA.

Index.
"...a useful companion for broadcast developers and researchers..." (EBU Technical Review, 24 September 2002)