Cadmium in the Aquatic Environment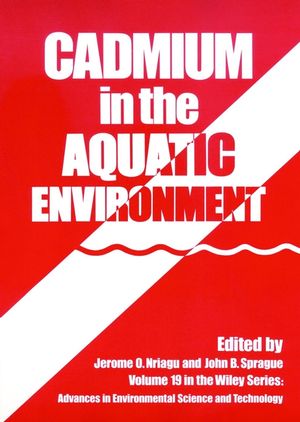 Cadmium in the Aquatic Environment
ISBN: 978-0-471-85884-3
Aug 1987
288 pages
Description
Presents a comprehensive account of current research on the chemistry and toxicology of cadmium in natural waters. Discusses the sources, distribution, and fate of cadmium in aquatic ecosystems, including coverage of the biocycling and exotoxicity of cadmium to materia and fresh water biota. A succinct review of the analytical chemistry of cadmium in natural waters is also included. The contributors emphasize general principles rather than comprehensive documentation, making this volume accessible to a wide audience. The technical information helps provide the scientific rationale needed in the continuing effort to establish water quality criteria and standards for cadmium.
Distribution and Cycling of Cadmium in the Environment (J. M. Bewers, et al.).

Evidence for Anthropogenic Modification of Global Transport of Cadmium (P. A. Yeats & J. M.

Bewers).

Cadmium in Freshwaters: The Great Lakes and St.

Lawrence River (K. R. Lum).

Cadmium Associations in Freshwater and Marine (I. R. McCracken).

Toxicity of Cadmium to Freshwater Microorganisms Phytoplankton and Invertebrates (P. T. S.

Wong).

Effects of Cadmium on Freshwater Fish (J. B. Sprague).

Effects of Cadmium on Marine Biota (D. W. McLeese, et al.).

Biological Cycling of Cadmium in the Marine Environment (S. Ray & D. W.

McLeese).

Methods of Cadmium Detection (R. W. Dabeka & M. Ihnat).

Index.