Camus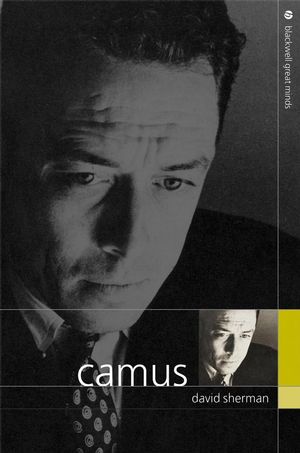 Camus
ISBN: 978-1-405-15930-2 October 2008 Wiley-Blackwell 228 Pages
Description
Reflecting the profound influence he continues to exert on popular consciousness,
Camus
examines the complete body of works of French author and philosopher Albert Camus, providing a comprehensive analysis of Camus' most important works—most notably
The Myth of Sisyphus
,
The Stranger
,
The Fall
,
The Plague
, and
The Rebel
—within the framework of his basic ethical orientation.
Makes Camus' concerns clear in terms that will resonate with contemporary readers
Reveals the unity and integrity of Camus' writings and political activities
Discusses Camus' ongoing relevance by showing how he prefigures many postmodern positions in philosophy, literature, and politics
Table of contents
Acknowledgments.
List of Abbreviations.
Introduction: Situating Camus.
1. Camus's Life.
2. The Absurd.
3. Life.
4. Scorn.
5. Solidarity.
6. Rebellion.
7. Realpolitik.
8. Exile and Rebirth.
9. Epilogue.
Index.
Reviews
"Sherman's book provides an excellent account of Camus' fortunes and misfortunes in the intellectual realm in France immediately following the war." (
Notre Dame Philosophical Reviews
, April 2009)
"Sherman persuasively argues that what emerges from Camus's writing is the portrait of a man of courage and decency. Recommended to all academic libraries and university foreign-language departments with strong French programs." (Library Journal, February 2009)
Features
Considers Camus' most important works within the context of the writer's basic ethical orientation

Makes Camus' concerns clear in terms that will resonate with contemporary readers

Reveals the unity and integrity of Camus' writings and political activities

Discusses Camus' ongoing relevance by showing how he prefigures many postmodern positions in philosophy, literature, and politics