Cancer and Inflammation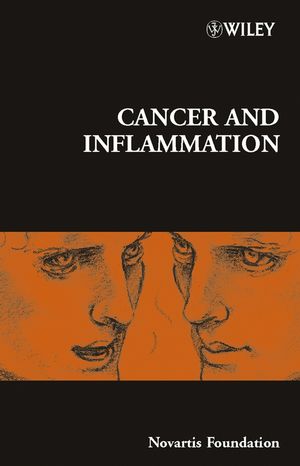 Cancer and Inflammation
ISBN: 978-0-470-85673-4 October 2008 290 Pages
Description
Chronic inflammation predisposes to some forms of cancer and the host response to malignant disease shows several parallels with inflammation and wound healing. The cells involved in inflammation are detected in a range of common cancers, together with the inflammatory cytokines and members of the chemokine ligand/receptor systems.

Neutralization or deletion of the gene for some inflammatory cytokines confers resistance to tumour induction and experimental metastasis. Over-expression of such cytokines in tumour cells may enhance malignant potential. Certain chemokines are likely to subvert antitumour immunity by favouring development of ineffective Type 2 responses. Tumour cells may even utilize chemokine receptors in homing to lymph nodes and other organs. Thus, the cells, cytokines and chemokines found in tumours are more likely to contribute to tumour growth, progression and immunosuppression than they are to mount an effective host antitumour response.

This book draws together contributions from an international group of scientists and clinicians from diverse disciplines, ranging from epidemiology to immunology, cell biology, molecular oncology, molecular medicine and pharmacology to debate these and related issues. Topics covered include the epidemiological links between cancer and inflammation, the parallels between inflammation and cancer, the role of inflammation in cancer, inflammatory genes as risk factors for cancer initiation and progression, inflammation and cancer angiogenesis, and preventative and therapeutic strategies.

Related Novartis Foundation symposia:
252 Generation and Effector Functions of Regulatory Lymphocytes
Chair: Jean-François Bach

254 Immunoinformatics: Bioinformatic Strategies for Better Understanding of Immune Function
Chair: Hans-Georg Rammensee
Chair's Introduction (S. Gordon).
Inflammation and cancer: an epidemiological perspective (M. Thun, et al.).
Chemokine-based pathogenetic mechanisms in cancer (I. Conti, et al.).
General Discussion I.
Anti-TNF therapy of rheumatoid arthritis: what can we learn about chronic disease? (M. Feldmann, et al.).
How do chemokine/chemokine receptor activations affect tumorigenesis? (A. Richmond, et al.).
Proinflammatory cytokines, immune response and tumour progression (M. Spadaro and G. Forni).
General discussion II.
Lymphangiogenesis and tumour metastasis (J. Tille, et al.).
Infiltration of tumours by macrophages and dendritic cells: tumour-associated macrophages as a paradigm for polarized M2 mononuclear phagocytes (A. Mantovani, et al.).
The influence of CD25+ cells on the generation of immunity to tumour cell-lines in mice (E. Jones, et al.).
Macrophages: modulators of breast cancer progression (E. Lin and J. Pollard).
Chemokines: angiogenesis and metastases in lung cancer (R. Strieter, et al.).
Macrophage infiltration and angiogenesis in human malignancy (H. Knowles, et al.).
The role of  inflammation for tumour growth and tumour suppression (T. Blankenstein).
Cyclooxygenase 2: from inflammation to carcinogenesis (A. Ristimäki).
The inflammatory cytokine network of epithelial cancer: therapeutic implications (P. Szlosarek and F. Balkwill).
In vivo manipulation of DC migration and activation to elicit anti-tumour immunity (A. Vicari, et al.).
Final general discussion.
Concluding remarks (S. Gordon).
Index of contributors.
Subject Index.
""This book…is highly informative, very up-to-date, and demonstrates the complex biochemical events that may result in carcinogenesis."" (
Doody's Electronic Journal
)
"…a useful guide to the considered thoughts of those within their field." (The Newsletter of the British Society of Cell Biology, Summer 2005)