Capillary Electrophoresis Methods for Pharmaceutical Analysis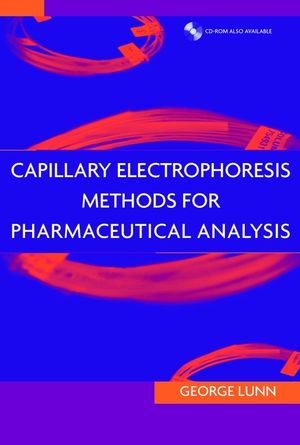 Capillary Electrophoresis Methods for Pharmaceutical Analysis
ISBN: 978-0-471-33188-9
Feb 2000
1544 pages
Product not available for purchase
Description
Capillary Electrophoresis Techniques for Pharmaceutical Analysis at your fingertips-A complete, up-to-date library.
This invaluable database--also available on CD-ROM--gives you fast, easy access to the growing literature on capillary electrophoresis (CE). Nearly 3,000 abstracts from approximately 900 publications make up this comprehensive library, listing CE techniques for the analysis of more than 700 active pharmaceutical compounds. From acarbose to mephobarbital to zopiclone--a number of procedures are grouped together for each compound. Detailed, precise information lets you replicate methods without referring to original articles as well as customize methods for specific needs. Features include:
* Methods for drugs in biological fluids such as blood or urine as well as for bulk and formulated drugs
* Name and structure of each target compound as well as molecular weight and formula, CAS registry numbers, and Merck index number
* Experimental conditions for each method, including sample preparation, analytical matrix, capillary/capillary instrument model, capillary temperature, interfering compounds, and more
* Bibliography of reviews of capillary electrophoresis procedures
The CD-ROM additionally combines the four-volume HPLC Methods for Pharmaceutical Analysis with thousands of methods listed for more than 1,300 compounds. This immensely useful reference will save you countless hours of online and library research.