Capillary Electrophoresis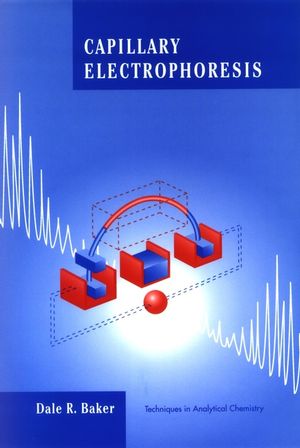 Capillary Electrophoresis
ISBN: 978-0-471-11763-6 March 1995 272 Pages
Description
The best source of practical, easily accessible information on thisexciting new technique

CAPILLARY ELECTROPHORESIS

Analytical chemists and biochemists have been turning to thetechnique of capillary electrophoresis with increasing frequency:it is fast, sensitive, easy to automate, requires only small samplevolumes and reagent amounts, and has been successfully applied toan ever-expanding list of sample types. In CapillaryElectrophoresis, analytical practitioners will find a complete,practical guide to the principles, forms, and instrumentation ofthis technique. The book presents clear and straightforwardexplanations of the method, its operating principles, and itsdifferent modes, including capillary zone electrophoresis, micellarelectrokinetic capillary chromatography, capillary gelelectrophoresis, capillary isoelectric focusing, and capillaryisotachophoresis. Especially helpful is the material on developinga method: it offers practical guidance on CE modes, capillaries,run buffers, voltage requirements, sample pretreatments, injectionmodes and amounts, temperature settings, detector selections,buffer replenishment, and data reporting.

Capillary Electrophoresis will serve both as an excellentintroduction to those who are new to the technique and as acomprehensive reference book to experienced practitioners. Acomplete and detailed index will assist the reader in quicklyfinding any topic of interest.
Table of contents
Principles of Separation.

Modes of Capillary Electrophoresis.

Instrumental Considerations.

Developing a Method.

Qualitative and Quantitative Analysis.

Applications.

Index.