Cardiogenic Shock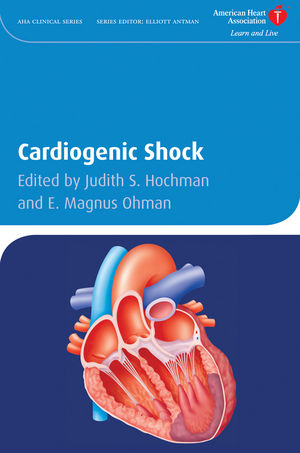 Cardiogenic Shock
ISBN: 978-1-444-31693-3
Jul 2009, Wiley-Blackwell
288 pages
Description
This book is part of the AHA Clinical Series published in conjunction with the American Heart Association in order to focus on high-interest and emerging topics in cardiovascular disease targeted for cardiologists and other interested healthcare providers.  Cardiogenic shock causes over half of the deaths among patients hospitalized with ST-elevation myocardial infarction worldwide.  Therefore, its management is one of the most important aspects of the care of patients with acute MI.  Yet there is no single comprehensive source for information about this problem in the modern era; this book fills that gap. Drs. Hochman and Ohman offer an extremely useful tool for investigating, evaluating, and treating one of the most important lingering challenges in acute cardiovascular care.
1. Risk Factors, diagnosis and epidemiology.
2. Pathophysiology (iatrogenic shock, peripheral circulation).
3. General Management.
a. Inotropes / Vasopressors.
b. Mechanical Ventilators.
c. Other Medications.
4. Pump failure - Left Ventricular.
5. Pathophysiology and management of right heart ischemia.
6. Ventricular septal rupture and tamponade.
7. Mitral regurgitation and valvular disease.
8. Cardiogenic shock in other heart diseases: acute decompensation of chronic heart failure, myocarditis, transient apical ballooning syndrome, peripartum cardiomyopathy, hypertrophic cardiomyopathy, and chronic valvular stenosis.
9. Circulatory support devices.
10. PCI (including post CABG).
11. CABG
A comprehensive source of information on the management of cardiogenic shock
Part of the AHA Clinical Series published in conjunction with the American Heart Association

Focuses on high-interest and emerging topics in cardiovascular disease targeted to cardiologists and other interested healthcare providers

A useful tool for investigating, evaluating and treating one of the most important lingering challenges in acute cardiovascular care