Cardiovascular Monitoring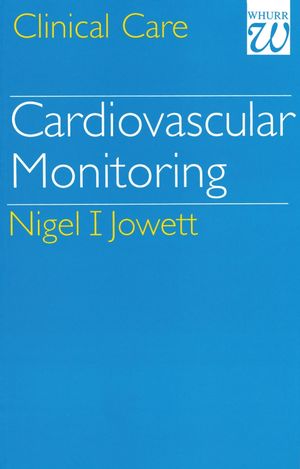 Cardiovascular Monitoring
ISBN: 978-1-861-56005-6 January 2011 202 Pages
Description
This text provides an examination of the monitoring of cardiac rhythms. After introductory chapters on the physiology of the cardiovascular system, and the difference between clinical and technical observations, it describes and discusses all forms of cardiac monitoring, including ECG, blood gases, acid-base balance, haemodynamic and central venous pressure.
Essential Anatomy and Physiology of The Cardiovascular System.
Cardiovascular Monitoring - Clinical or Technical.
Electrocardiographic monitoring.
Slow Heart Rhythms.
Fast Heart Rhythms.
Ambulatory Monitoring of cardiac Rhythm.
An Introduction to Haemodynamic Monitoring.
Monitoring The central Venous and Arterial Blood Pressure.
Haemodynamic Monitoring With pulmonary Artery Catheters.
Monitoring Blood Gases and Acid-base balance.