Care in the Community: Illusion or Reality?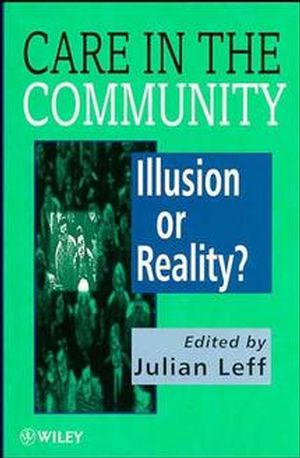 Care in the Community: Illusion or Reality?
ISBN: 978-0-471-96982-2 June 1998 230 Pages
Description
This book explores the care of mentally ill patients--psychiatric and geriatric--in community settings. It addresses the implications for hospitals, community services and staff, and patients. It examines the central issues of patient outcomes, service provision and effectiveness, economics of provision and impact on staff and community.
Table of contents
Partial table of contents:
THE RISE AND FALL OF THE PSYCHIATRIC HOSPITAL.
Evolution of Policy (J. Carrier I. Kendall).
Lessons from the American Experience in Providing Community-BasedServices (L. Bachrach).
PERSPECTIVES ON COMMUNITY CARE: PATIENTS, STAFF AND PUBLIC.
Residential Care for the Mentally Ill in the Community (N.Trieman).
Costing Care in Hospital and in the Community (J. Beecham, etal.).
The Effect of Reprovision on the Acute Services (R. Sammut J.Leff).
Training Level and Training Needs of Staff (V. Senn, et al.).
Attitudes of the Media and the Public (G. Wolff).
THE PITFALLS AND HOW TO AVOID THEM.
The Downside of Reprovision (J. Leff).
Patients Who are too Difficult to Manage in the Community (N.Trieman).
Providing a Comprehensive Community Psychiatric Service (J. Leff N.Trieman).
The Future of Community Care. (J. Leff).
Index.