Caring for People with Learning Disabilities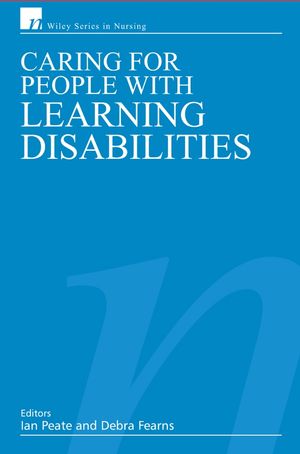 Caring for People with Learning Disabilities
ISBN: 978-0-470-03302-9 October 2006 190 Pages
Description
Featuring 11 chapters, each one with a detailed glossary, Learning to Care for People with Learning Disabilities is designed to be used as a reference book in either the clinical setting, classroom or at home. Chapters are re-divided into discrete sections reflecting contemporary Learning Disability nursing practice. References to care in a range of primary and secondary care settings are made throughout the book. Each chapter begins with key points and concludes with a summary of the significant points to reinforce learning.
Dedication.
About the Editors.
List of Contributors.
Acknowledgements.
Introduction.
Chapter 1: Working with adults with a learning disability (Jackie Kelly).
Chapter 2: Communication and adults with learning disabilities (Alan Randle).
Chapter 3: The importance of managing behaviours which pose challenges (Costas Joannides).
Chapter 4: Protecting vulnerable adults with learning disabilities (Debra Fearns).
Chapter 5: Mental health issues and adults with learning disabilities (Paul Maloret).
Chapter 6: Epilepsy and adults with learning disability (Debra Fearns).
Chapter 7: Health promotion perspectives for adults with learning disabilities (Debra Fearns, Jackie Kelly, Paul Maloret, Malcolm McIver and Tracey-Jo Simpson).
Chapter 8: Bio-physical aspects of learning disability and Down's syndrome (Frank Garvey and Jacky Vincent).
Chapter 9: Legislation and learning disabilities (Malcolm McIver).
Chapter 10: Parents with learning disabilities (April Hammond).
Index.