Catalysis in Asymmetric Synthesis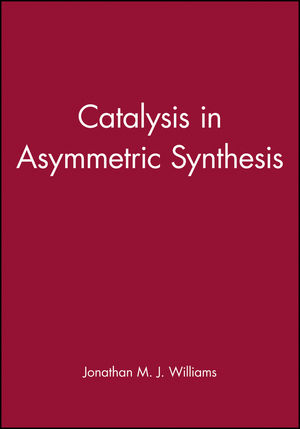 Catalysis in Asymmetric Synthesis
ISBN: 978-1-850-75984-3 November 1999 Wiley-Blackwell 208 Pages
Description
Asymmetric synthesis has become a major aspect of modern organic chemistry. The importance of stereochemical purity in pharmaceutical products has been one driving force in the quest for improved control over the stereochemical outcome of organic reactions. Asymmetric catalysis is an important aspect of asymmetric synthesis, and one that has seen tremendous activity over the past decade. This book is planned from the point of view of the synthetic organic chemist, i.e. by transformation rather than on the basis of the organometallic chemistry. The emphasis is on non-enzymatic methods of asymmetric catalysis, although key references to enzyme-catalysed reactions have been incorporated where appropriate.

The book is extensively referenced and therefore provides a convenient point of entry to the primary literature.
Introduction.
Reduction of alkenes.
Reduction of ketones and imines.
Epoxidation of alkenes.
Further oxidation reactions.
Nucleophilic addition to carbonyl compounds.
The aldol and related reactions.
The Diels-Alder reaction and related transformations.
Catalytic reactions involving metal carbenoids.
Catalytic carbon-carbon bond-forming reactions.
Conjugate addition reactions.
Further catalytic reactions.
Index
"A wonderful overview.... This book could well become the first stop in the search for further information about a particular asymmetric process"
- Chemistry in Britain
"... Makes an excellent impression on the reader.... Well written and clearly structured.... Well worthy of becoming an essential component in every library of organic chemistry, and should find a place on the bookshelves of many chemistry students" - Angewandte Chemie Int. Ed.