Caves: Processes, Development and Management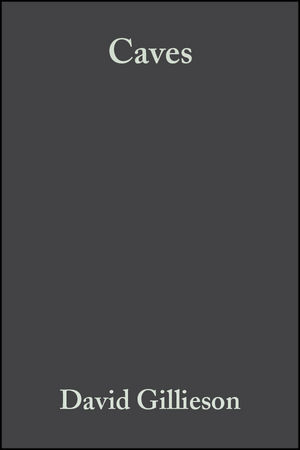 Caves: Processes, Development and Management
ISBN: 978-1-444-31368-0 October 2009 Wiley-Blackwell 336 Pages
Description
This book is aimed at students of the natural environment, but it will also appeal to those - cavers, environmental managers and field naturalists - who are curious about the underground world and its inhabitants. it is illustrated throughout with photographs, maps and line diagrams, almost all of which are original to the book.
Table of contents
Preface and Acknowledgements.
List of Figures.
List of Plates.
List of Tables.
1. The Cave System and Karst.
2. Cave Hydrology.
3. Processes of Cave Development.
4. Cave Formations.
5. Cave Sediments.
6. Dating Cave Deposits.
7. Cave Deposits and Past Climates.
8. Cave Ecology.
9. Cave Management.
10. Catchment Management in Karst.
References.
Further Reading.
Glossary.
Index.
Reviews
"Provides the most comprehensive description of karst management yet encountered in an English language text ... a welcome addition to the bookshelves of cavers and karst scientists alike"
Chas Yonge
"A valuable and timely addition to the speleological literature and seems destined to become entrenched as the standard of its time." Progress in Physical Geography

"More than 20 years have elapsed since publication of the previous English-language book to treat the science of caves, so the time was ripe for a good review ... Gillieson provides it here." Derek Ford, Ground Water
"In this book there is a lot that is useful and intersting to everyone, from theorist to practical person. Gillieson's book is an excellent and useful work as much for students as for karstologists and experts. Everyone can find a lot that is new and interesting." Andrej Kranjc, Acta Carsologica
"Reading through this book I found that I suddenly understood things which I had previously found a bit of a mystery. One of the really attractive things about this book is its price. It is available at... a fraction of the cost of most textbooks." Clive Wells, The International Caver
What's New


The most comprehensive account of caves, cave systems, cave science and cave management ever published.


Well-written, non-technical with boxed illustrated features.


Shows how cave deposits can reveal great insights into past climates and ecological systems.