Changing Difference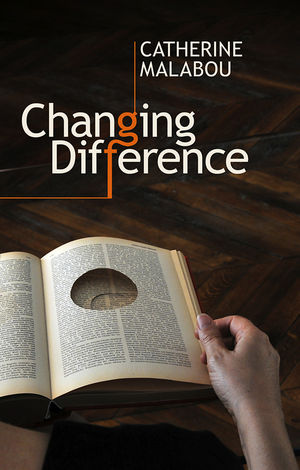 Changing Difference
ISBN: 978-0-745-65109-5
Sep 2011, Polity
180 pages
Description
Translated by CAROLYN SHREAD



In the post-feminist age the fact that 'woman' finds herself deprived of her 'essence' only confirms, paradoxically, a very ancient state of affairs: 'woman' has never been able to define herself in any other way than in terms of the violence done to her. Violence alone confers her being - whether it is domestic and social violence or theoretical violence. The critique of 'essentialism' (i.e. there is no specifically feminine essence) proposed by both gender theory and deconstruction is just one more twist in the ontological negation of the feminine.

Contrary to all expectations, however, this ever more radical hollowing out of woman within intellectual movements supposed to protect her, this assimilation of woman to a 'being nothing', clears the way for a new beginning. Let us now assume the thought of 'woman' as an empty but resistant essence, an essence that is resistant precisely because it is empty, a resistance that strikes down the impossibility of its own disappearance once and for all. To ask what remains of woman after the sacrifice of her being is to signal a new era in the feminist struggle, changing the terms of the battle to go beyond both essentialism and anti-essentialism.

In this path-breaking work Catherine Malabou begins with philosophy, asking: what is the life of a woman philosopher?

 
Translator's Preface
Insert
Introduction
The Meaning of the "Feminine"
Admiring the Wonders of Difference
Why the "Feminine"? Isn't the privilege of the feminine
determined by a particular situation of "woman"?
The Vulva's Schema
The Dangers of Deneutralizing Difference, or the
Ambivalence of the Feminine
The Neuter and Evil
Grammatology and Plasticity
The Phoenix, The Spider and The Salamander
Woman's Possibility, Philosophy's Impossibility
Acting As If
Acting Together
Acting Without
"Complex and suggestive … Malabou's concept of plasticity has considerable potential to advance our thinking about gender and essentialism."
LSE Review of Books
"Confronting the current anti-essentialist
doxa
, Malabou claims for woman an essence that is never more itself than when it escapes its own clutches. This essentialism is not merely tactical or pragmatic, it is a bold philosophical position that gives back to feminism its prematurely sacrificed reason to be. A rare book, one of the few in history, in which philosophy rises to the challenges posed by sexual difference."
Professor Joan Copjec, University of Buffalo
"Changing Difference will introduce many new readers to the remarkable work of Catherine Malabou. It extends the profound philosophical iconoclasm of her readings of Derrida, Hegel and Heidegger and her emergent thought of plasticity to an encounter with queer and gender theory on the question of ontological and sexual difference. Yet it is above all a passionate and inspiring meditation on 'what, for a woman, is the life of a philosopher'."
Professor Howard Caygill, Kingston University London
Catherine Malabou is a rising star of French philosophy and has a high reputation in the English speaking world.
She is particularly well known for her innovative arguments about 'plasticity' and the body, and for her work at the intersection of philosophy, feminism and neuroscience.
This book deals with fundamental issues in contemporary feminist theory Ð especially the notion of difference and the question of whether women have an 'essence'.
This book will be of great interest to students and scholars in philosophy, feminist theory, gender studies, literary theory and cultural theory.