Changing Organizational Culture: The Change Agent's Guidebook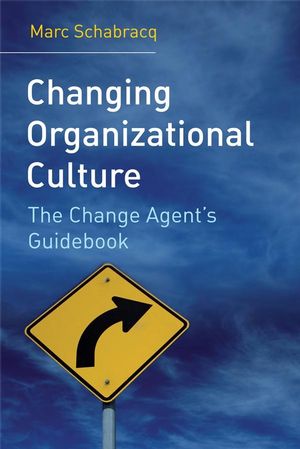 Changing Organizational Culture: The Change Agent's Guidebook
ISBN: 978-0-470-01483-7 September 2007 262 Pages
Description
To alter an organization's culture, change agents must first understand its attitudes, beliefs and assumptions. Marc Schabracq's innovative new book is based on a fresh way of thinking that deals with both the functional and structural features of cultures. Focusing on the greatest barrier to organizational change - the attitudes and assumptions of people – it offers three approaches that collectively assist the change process: changing goals through the leader; improving effectiveness through the members; and enriching assumptions through group dialogue. The scales, checklists and exercises are available online. A priceless resource for consultants and change agents, Changing Organizational Culture is also valuable reading for senior managers and business students interested in the change process.
About the author.
Introduction.

Part I-Changing organizational culture.

Chapter 1: Organizational culture.

Chapter 2: Assessing the organization and cultural change.

Chapter 3: Everyday reality, attitude, and leadership.

Chapter 4: Mapping and taking away ineffectiveness.

Chapter 5: Dialogue.

Part II-Techniques, personal issues, and exercises.

Chapter 6: Techniques and tools.

Chapter 7: Personal issues.

Chapter 8: Exercises.

Part III-Addenda.

Addendum 1: Some meanings of the non-verbal behavioral elements of 9.3.

Addendum 2: Some connotations of the words of 9.7.

Addendum 3: Examples of unproductive assumptions (9.16, Walk 2).

References.

Index.