Changing Patterns of Management Development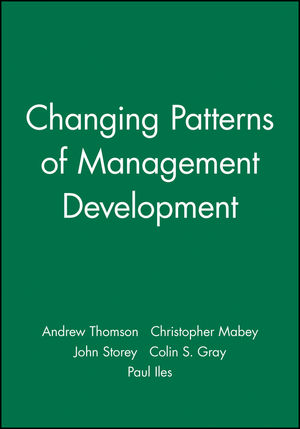 Changing Patterns of Management Development
ISBN: 978-0-631-20999-7
May 2000, Wiley-Blackwell
304 pages
Description
Written in a highly accessible style by a small distinguished team, this is a wide-ranging account of the whole subject of management development, underpinned by the most extensive data set ever made available.
Acknowledgements.
List of Figures.
List of Tables.
About the Authors.
1. Introduction.
2. Models of Management Development.
3. The Historical Background.
4. National Management Development Systems.
5. Demand for Management Development.
6. Strategy, Structure and Responsibilities.
7. Management Development Procedures and Processes.
8. Management Development: Amount and Methods.
9. The Impact of Management Development.
10. Managerial Careers in Relation to Development.
11. Management Development in Small Businesses.
12. Conclusions.
Appendices.
Bibliography and References.
Index.
"Outstanding volume written by some of the leading academics in the field of management and organisational development. The book explores modelling of management development, its impact in terms of business performance and its future in both large and small businesses. It is well written, topical and an important contribution to the literature."
--Cary L Cooper, Manchester School of Management


Provides the most up-to-date analysis of the current state of management development and the most wide-ranging review of the field to date.


Written by a prominent team of academics in a clear and accessible style.


Based on the most extensive survey work ever carried out.