Changing River Channels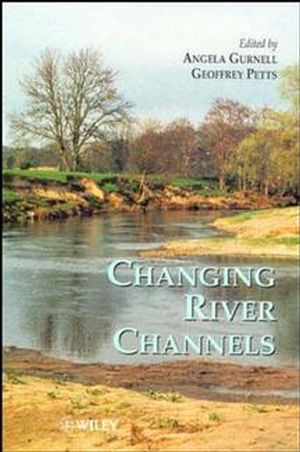 Changing River Channels
ISBN: 978-0-471-95727-0
Dec 1995
460 pages
Description
Changing River Channels is intended for all those with an interest in the dynamics of river channels and their management. Contributions are drawn from both the academic and river management communities and these provide perspectives based upon British, European and North American examples. The chapters are organised into four sections which consider the magnitude and dimensions of river channel adjustments over different timescales; the processes which influence those adjustments, focussing particularly upon the roles of sediment transport and storage, and of vegetation; the information sources that are available for assessing the degree and nature of change; and finally, perspectives on the management of changing river channels. This volume is one of two companion edited books to mark the contributions of Professors K.J. Gregory and D. E. Walling to research on drainage basin form and processes. Each presents a balanced range of contributions written by research colleagues and students.
Partial table of contents:

Changing River Channels: The Geographical Tradition (G. Petts).

TEMPORAL AND SPATIAL DIMENSIONS.

Changes of River Channels in Europe During the Holocene (L. Starkel).

Channel Networks: Progress in the Study of Spatial and Temporal Variations of Drainage Density (V. Gardiner).

Channel Cross-Sectional Change (C. Park).

PROCESSES OF CHANGE.

Bedload Transport and Changing Grain Size Distributions (B. Gomez).

Catchment Sediment Budgets and Change (S. Trimble).

INFORMATION FOR THE MANAGEMENT OF CHANGE.

Information Flow for Channel Management (M. Clark).

Information from Topographic Survey (S. Downward).

Information from Channel Geometry-Discharge Relations (G. Wharton).

MANAGEMENT FOR CHANGE.

River Channel Restoration: Theory and Practice (A. Brookes).

Towards a Sustainable Water Environment (J. Gardiner).

Index.