Chart Trading: An Approach for Investors and Traders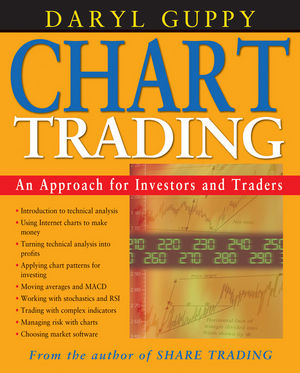 Chart Trading: An Approach for Investors and Traders
ISBN: 978-1-876-62713-3
Dec 1999, Wrightbooks
296 pages
Product not available for purchase
Description
This approach to Chart Trading puts you beside an experienced trader as he uses charts and chart analysis to unlock profits in the market.
Everywhere you look on the Internet there are stock charts, but what do you do with them? These charts use indicators included with every charting software package, but do you know how to use them? What makes them tick and how can you use them to make money in the market?
This book explains how to use charts to make better trading and investing decisions. It starts with the basics, making it suitable for the novice. Step by step it moves to more advanced techniques so even seasoned chartists will be inspired by the author's unique practical approach to the subject.
Already most serious share and derivative traders make their buying and selling decisions with the help of charts. Other investors are beginning to realise the value of charting and technical analysis in providing a second opinion to an analysis of the fundamentals. With this book you can join them in using charts to increase your profitability.