Chasing the Same Signals: How Black-Box Trading Influences Stock Markets from Wall Street to Shanghai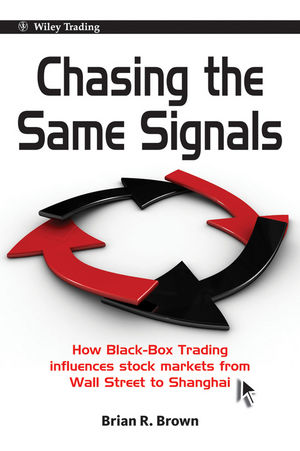 Chasing the Same Signals: How Black-Box Trading Influences Stock Markets from Wall Street to Shanghai
ISBN: 978-1-118-58044-8 November 2012 280 Pages
Description
Conventional wisdom suggests that markets are efficient, random walks and that stock prices rise and fall with the fundamentals of the company. How then have black-box traders prospered and how do they exploit market inefficiencies? Are their strategies on their last legs or will they adapt to the new landscape amidst the global financial crisis?

Chasing the Same Signals is a unique chronicle of the black-box industry's rise to prominence and their influence on the market place. This is not a story about what signals they chase, but rather a story on how they chase and compete for the same signals

 
Acknowledgments.
1 The Canary in the Coal Mine.
How the First Signal of the Financial Crisis Wasn't Noticed.

2 The Automation of Trading.
When Machines Became the Most Active Investors.

3 The Black-Box Philosophy.
Why the Best Hedge Funds Don't Attend Conferences.

4 Finding the Footprint.
What Coke and Pepsi Do Not Have in Common.

5 Disciples of Dispersion.
Why Some Investors Don't Read Fundamental Research.

6 The Arms Race.
Why a Company's Trading Volume Is More Closely Watched than Its Earnings.

7 The Game of High Frequency.
Why Nobody Has Heard of the Most Active Investors.

8 The Russell Rebalance.
Why the Market's Close Doesn't Always Reflect Our Economic Health.

9 The Ecology of the Marketplace.
Whatever Happened to the Buy-and-Hold Investor?

10 Globalization of Equity Markets.
Why Does American Airlines Have a Higher Trading Volume than Singapore Airlines?

11 An Adaptive Industry.
What Signals Will They Be Chasing Next?

12 Conclusion.
Notes.
Index.