Chemical Approaches to the Synthesis of Inorganic Materials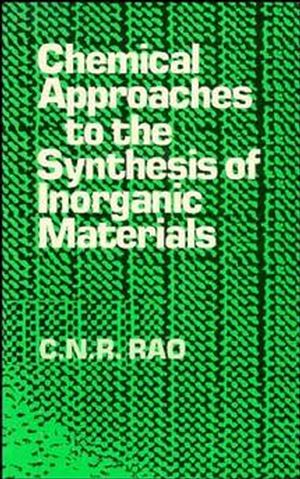 Chemical Approaches to the Synthesis of Inorganic Materials
ISBN: 978-0-470-23431-0 April 1995 102 Pages
Description
Chemical approaches to synthesis play a significant role in the development of inorganic materials. Particularly noteworthy are the soft chemical routes which often yield novel, metastable materials. This title outlines the important methods and strategies employed in chemical synthesis of materials.
Table of contents
Common Reactions Employed in Synthesis.
Ceramic Procedures.
Precursor Methods.
Combustion Synthesis.
Topochemical Reactions.
Intercalation Chemisty.
Sol-Gel Synthesis.
Ion Exchange Method.
Use of Alkali Media.
Electrochemical Methods.
Nebulized Spray Pyrolysis.
Arc and Skull Methods.
Reactions at High Pressures.
Intergrowth Structures.
Superconducting Cuprates.
Metal Borides, Carbides and Nitrides.
Metal Fluorides.
Metal Silicides, Phosphides, Sulfides and Related Material.
Nanomaterials.
Index.