Chemical Discovery and the Logicians' Program: A Problematic Pairing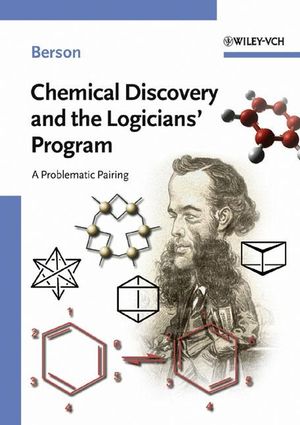 Chemical Discovery and the Logicians' Program: A Problematic Pairing
ISBN: 978-3-527-30797-5
Aug 2003
207 pages
Description
What is it that turns a new observation into a true scientific discovery? And who may claim the credit? Theoreticians of science, the foremost thinkers of their times among them, have tried to answer these fundamental questions about the nature of scientific progress and discovery.
With clear insight and the chemical as well as philosophical wisdom gained from over fifty years as a practising chemist, Jerome Berson puts their theories to the test. The development of chemistry into a "modern" science during the last two centuries provides him with ample cases to illustrate the way scientific progress really happens.
Kekulé's struggle to arrive at a structure for benzene, the paradigm change that was necessary to accept the reality of molecular rearrangements, and other episodes are retold here from the philosopher's as well as from the practitioner's perspective, shedding light on the way scientists think and act.
Berson's account of the rather unphilosophical way in which scientific discoveries are made includes the realization that even a false hypothesis, such as Woodward's ideas about the biosynthesis of strychnine, may help rather than hinder scientific progress.
Scientists of all ages, as well as many non-scientists, will find this a highly readable and unusual book.
Buy Both and Save 25%!
Original Price:$215.95
Purchased together:$161.96
save $53.99
Cannot be combined with any other offers.
Introduction
Theories Built up from Observations. The Inductivist Ideal
Theories from Anywhere: Popper's Philosophy of Conjections and Refutations
Refutation by Internal Contradiction. Kekule's 'Hypothesis of Embarrassment' and the Theory of Benzene
Are Crucial Experiments Conclusive? Refutations: Permanent, Temporary, and Virtual
Farewell to Stasis, Welcome to Metamorphosis: Refutation of Kekule's Rule of Minimal Structural Change in the Discovery of Molecular Rearrangements
Some Non-Refutative Motivations in Science
False but Nevertheless Fruitful Theories. Speculations on the Biogenesis of Alkaloids
Epilogue

"...Berson´s newest book has considerable strengths. It is the type of work that should be read by all our colleagues, inside and autside of chemistry."
Stephan J. Weininger
Angewandte Chemie, 2003


"'Chemical Discovery' is a fascinating book that should be of interest to both chemists and philosophers. Through insightful analysis of historical examples, Berson's important book will undoubtedly serve as a useful introduction to some of the core philosophical issues about theory testing to students and practitioners of chemistry... The book could profitably play a key role in a seminar about the methodology or philosophy of chemistry, a use of which I hope to put the book myself. It is philosophically stimulating and ... makes many valuable points. I hope that the book will stimulate similar future projects, perhaps collaborations between chemists and philosophers of science."
Michael Weisberg, University of Pennsylvania
Chemical Engineering News, March22, 2004


"Chemical Discovery and the Logician's Program is a welcome addition to the literature of philosophy and history of science from the perspective of a thoughtful practitioner of chemistry."

Carmen J. Giunta, Le Moyne College, Syracuse, NY
Bulletin for the History of Chemistry 1/2004


"...offers us valuable insights into the emergence of novel chemical paradigms."
Chemistry and Industry, Vol.2, No.2, February 2005


"...recommended..."

Choice, Vol. 41, No. 8, April 2004


Pierre Laszlo, HYLE - International Journal for Philosophy of Chemistry, Vol. 10 2004, No. 1