Chemical Kinetics and Catalysis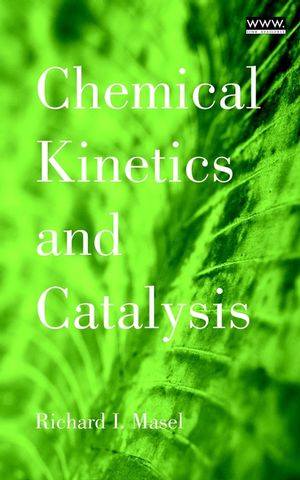 Chemical Kinetics and Catalysis
ISBN: 978-0-471-24197-3
Apr 2001
968 pages
Description
Chemical Kinetics and Catalysis is a comprehensive guide to chemical kinetics and catalysis, and focuses on the use of computational tools for studying chemical kinetics and catalytic phenomena.  Provides a thorough and up-to-date treatment of chemical kinetics and catalysis, combining traditional background information with the latest computational methods for fitting data to appropriate rate equations. Demonstrates how the vastly improved computational tools now available allow application of kinetic concepts to understanding and predicting the behavior of diverse and complex phenomena, including biological systems, semiconductor growth, and corrosion.
Contains chapters reviewing of kinetic concepts, introducing kinetics via rate equations and mechanisms, explaining the theory of reaction rates (a section on trajectory calculations to simulate reactions), predicting potential energy surfaces (methods for directing the reaction rate), and discussing catalysis with a focus on modifying the reaction rate.
A useful reference guide, providing the essential basics along with numerous solved examples, problems, and illustrative computer programs.
Review of Some Elementary Concepts.

Analysis of Rate Data.

Relationship Between Rates and Mechanisms.

Prediction of the Mechanisms of Reactions.

Review of Some Thermodynamics and Statistical Mechanics.

Introduction to Reaction Rate Theory.

Reactions as Collisions.

Transition State Theory: The RRKM Model and Related Results.

Why Do Reactions Have Activation Barriers?

More About Activation Energies.

Introduction to Catalysis.

Solvents as Catalysts.

Catalysis by Metals.
"...compared to its predecessors, Dr. Masel?s book stands out with its up-to-date content. The book will find readers in a variety of disciplines..." (
Chemical Engineering Progress
)
"...comprehensive, up-to-date, and rigorous...an excellent text..." (Journal of Chemical Education, Vol. 79, No. 3, March 2002)