Chemical and Functional Genomic Approaches to Stem Cell Biology and Regenerative Medicine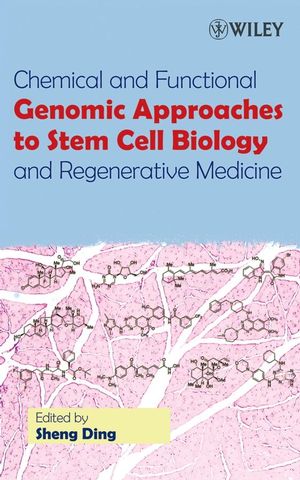 Chemical and Functional Genomic Approaches to Stem Cell Biology and Regenerative Medicine
ISBN: 978-0-470-04146-8 April 2008 272 Pages
Description
Scientists believe that stem cells have the potential to revolutionize the treatment of numerous diseases and conditions. This guide covers recent advances in technologies and their applications in stem cell biology, addressing the use of both embryonic and adult stem cells and discussing diverse technologies, including genome-wide expression analysis, informatics, chemical genomics, and more. Applications covered encompass self-renewal, differentiation, reprogramming, and regeneration in model organisms. This is a premier reference for practicing professionals involved in stem cell research and students.
Cannot be combined with any other offers.
Original Price:$225.90
Purchased together:$169.43
save $56.47
Table of contents
Chapter 1. Embryonic Stem Cells (Crystal L. Sengstaken, Eric N. Schulze and Qi-Long Ying).
Chapter 2. Adult Stem Cells (Lief Fenno and Chad A. Cowan).
Chapter 3. Genome-wide expression analysis technologies (John R. Walker).
Chapter 4. Genomic cDNA and RNAi Functional Profiling and its Potential Application to the Study of Mammalian Stem Cells (Jia Zhang, Myleen Medina, Genevieve Welch, Deanna Shumate, Anthony Marelli, and Anthony P. Orth).
Chapter 5. Chemical Technologies: Probing Biology with Small Molecules (Nicolas Winssinger, Zbigniew Pianowski, and Sofia Barluenga).
Chapter 6. Protein Characterization by Biological Mass Spectrometry (Venkateshwar Reddy and Eric C. Peters).
Chapter 7. Large scale genomic analysis of stem cell populations (Jonathan D. Chesnut and Mahendra S. Rao).
Chapter 8. Exploring stem cell biology with small molecules and functional genomics (Julie Clark, Yue Xu, Simon Hilcove, and Sheng Ding).
Chapter 9. Regeneration Screens in Model Organisms (Chetana Sachidanandan and Randall T Peterson).
Chapter 10. Proteomics in stem cells (Qiang Tian and W. Andy Tao).