Chemiluminescence and Photochemical Reaction Detection in Chromatography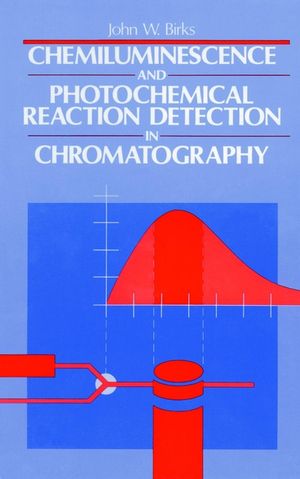 Chemiluminescence and Photochemical Reaction Detection in Chromatography
ISBN: 978-0-471-18698-4
Jul 1989
291 pages
Description
Sales Arguments
1. New applications of a very important method are described. 2. Practical aspects are stressed.
3. Inclusion of chapters on photochemical reaction detection makes the book unique and current.
4. Books on chemiluminescence published are orientated toward applications involving enzymatic analysis and immunoassay only.
5. This books`s main target group are applied chromatographers.
Chapter 1. Photophysical and Photochemical Principles

John W. Birks

Chapter 2. Chemiluminescence Detection in Gas Chromatography

Andrew A. Turnipseed and John W. Birks

Chapter 3. Detectors Based on the NO + O_3 Chemiluminescent Reaction

Randall L. Shearer and Robert E. Sievers

Chapter 4. Detection Based on Solution-Phase Chemiluminescence Systems

Timothy A. Nieman

Chapter 5. The Peroxyoxalate Chemiluminescence Reaction

Richard S. Givens and Richard L. Schowen

Chapter 6. Photochemical Reaction Detection in HLPC

James R. Poulsen and John W. Birks

Chapter 7. Photochemical Reaction Detection Based on Singlet Oxygen Sensitization

Curtis L. Shellum and John W. Birks

Index