Chemistry of Fragrances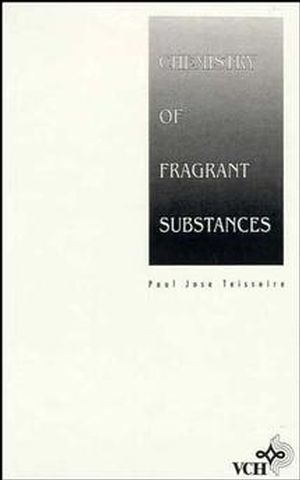 Chemistry of Fragrances
ISBN: 978-0-471-18848-3 November 1993 458 Pages
Description
Ever wonder why certain scents arouse humans, while others frighten animals or repel insects? If you're interested in the underlying chemistry of these and many other questions on the characteristics of fragrant agents, look no further than Chemistry of Fragrant Substances.

Featuring over 1,400 original schemes and formulas, this unique reference provides a timely and complete overview of the chemistry of fragrant substances used in the perfume and cosmetic industries as well as accounts of the latest methods of modern synthetic organic chemistry.

Chemistry of Fragrant Substances will be extremely useful for organic chemists in the agricultural chemicals industry, as well as those attempting to create new compounds for the cosmetics, toiletries, and perfumery industries. It will also be of interest to natural products and organic chemists in academic and industrial settings.
Table of contents
Introduction And Historical Background/
Terpenoid Chemistry/
Industrial Syntheses Starting from Alpha- and Beta-Pinene/
Total Synthesis of Aliphatic Terpenoids of Industrial Importance/
Biogenesis of Natural Substances/
The Chemistry of Sesquiterpenes and of Some Macrocyclic Diterpenes/
Substances with a Musk Odor