Child Welfare in the UK, 1948 - 1998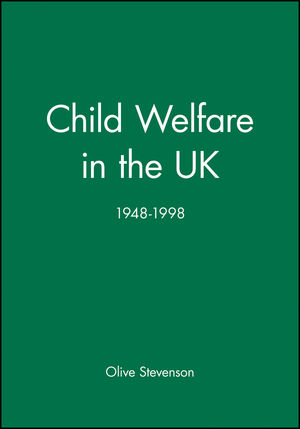 Child Welfare in the UK, 1948 - 1998
ISBN: 978-0-632-04993-6
Dec 1998
224 pages
Description
This book provides a comprehensive review and analysis of the last fifty years of developments within child welfare since the introduction of the Childrens Act in 1948. The book explores a wide range of issues that are central to child welfare practices. The first section puts the practice debate within a wider context of social policy. The second section considers the complex and sensitive work required in caring or arranging care for children in need and the influences, forces and fashions that have pulled child care in various directions. Underlying the contributions to this book is the profound conviction of the importance of these issues, and the belief in our capacity to improve care provision for vulnerable children. Child Welfare in the UK is a valuable resource for all those studying and working in the field of child welfare. For students of social policy and social work, it provides a comprehensive review of critical aspects of provision for children in need. For those who work alongside social workers--such as doctors, health visitors, psychologists, and teachers--it offers an insight into the professional, organisational and political factors influencing policy and practice.
Introduction; Part 1 - The Wider Context of Child Welfare: Ideology, politics and policy; Child welfare: whose responsibility?; Children still in need indeed - prevention across five decades; Childrens rights. Part 2 - Policy and Practice in the Delivery of Care: Social work with children and families; Children in need and abused: interprofessional and interagency responses; Trends in foster care and adoption; The Children Act 1948: residential care; Leaving care: reflections and challenges; Juvenile justice in England and Wales and in Scotland since the 1948 Childrens Act (plus ca change); Concluding reflections, Index.
"A readable and informative text"
Child Psychology & Psychiatry
"The text is clearly written and the book should be of value to social work students as a work of reference in terms of major legislation and as a critical assessment of past and present policy."
Aslib Book Guide

"Students, educators and scholars…will find the book definitely worthwhile and a source of stimulating ideas and themes for further research and debate"
Child & Family Social Work
* provides critical analysis of achievements
* reflects on future trends and policies
* stimulates informed debate
* written by distinguished and expert contributors