Childhood, 1st Australasian Edition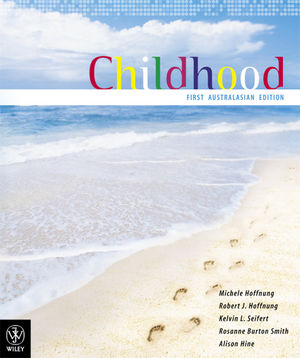 Childhood, 1st Australasian Edition
ISBN: 978-1-742-16568-4
Oct 2009
495 pages
Product not available for purchase
Description
Childhood, first Australasian edition explores the physical, cognitive and social development of children within Australian and New Zealand context. The text's comprehensive theory coverage includes the latest local and international research in this ever evolving field, and is perfectly complemented by numerous physical and mental health applications within local psychological, educational and allied health settings.

A key strength of the text and its extensive accompanying online resources is its integrated coverage of cross-cultural and indigenous issues unique to the multicultural societies of Australia and New Zealand. It is an ideal resource offering for undergraduate students in both countries in order to enhance understanding of child development, from conception through to adolescence.
PART 1 Beginnings.
1 Studying development.
2 Theories of development.
3 Biological foundations, genetics, prenatal development and birth.
PART 2 The first two years of life.
4 Physical and cognitive development in the first two years.
5 The first two years: psychosocial development.
PART 3 Early childhood.
6 Physical and cognitive development in early childhood.
7 Psychosocial development in early childhood.
PART 4 Middle childhood.
8 Physical and cognitive development in middle childhood.
9 Psychosocial development in middle childhood.
PART 5 Adolescence.
10 Physical and cognitive development in adolescence.
11 Psychosocial development in adolescence.
Glossary.
References.
Name index.
Subject index.
Multicultural view This boxed feature in each chapter highlights an issue of development from a cross-cultural or multicultural perspective within the Australian or New Zealand contexts. While this perspective is generally a consistent aspect of the text, the boxes in each chapter focus on specific issues.
Theory in practice Selected chapters feature either an interview with a local practitioner discussing the application of relevant developmental theory, or a boxed feature highlighting significant Australian or New Zealand research on a specific issue. The interviews provide occupational examples for students who may be considering a variety of careers within psychology, allied health or education.
Focusing on Each chapter's 'Focusing on' box expands the discussion in the text by highlighting a significant and timely local issue for Australia or New Zealand.
What do you think? These questions appear regularly throughout each chapter and are designed to stimulate reflection and discussion about key issues and concepts of development. While addressed directly to the student, these questions can also serve as a basis for class activities and discussion. Many encourage collaboration among classmates and can be used as group assignments.