Children's Homes: A Study in Diversity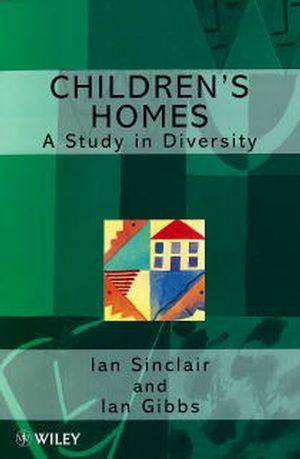 Children's Homes: A Study in Diversity
ISBN: 978-0-471-98456-6 December 1998 308 Pages
Description
Children s homes have cultures which vary from the benign to the malignant. Using a distinctive cross-institutional design, this study of 48 children s homes shows how some were characterised by widespread bullying, delinquency and low morale among both staff and residents whilst others were relatively peaceful and friendly. These differences are explained by the way these homes were resourced, managed and run, thus providing lessons for the future. This accessible text provides
* a much-needed insight into the management of children s homes and the impact on their residents
* perspectives from a large sample of children, parents, staff and social workers
* an examination of the effect on staff and residents of features such as the size of the home, staff ratios, the proportion of trained staff and the approach of the head
Commissioned by the Department of Health, this study is essential reading for practitioners in the social and welfare services and others with an interest in the well-being of deprived, troubled or delinquent young people.
Introduction to the Study.

The Participating Authorities.

The Homes: Basic Details.

The Purpose of Placement -
The Social Workers View.

The Experience and Views of Parents.

The Resident Interviews;
Management and Regime.

Running the Home -
The Heads View.

The Staff in Homes.

The Residential Experience;
Resident Reaction to the Home.

Residents Subjective Well-Being.

The Resident Follow-up.

The Homes: Variations in Immediate Impact.

The Homes;
Variations in Outcome.

Conclusion.

Appendix (Representativeness of the Samples).