Children's Reading and Spelling: Beyond the First Steps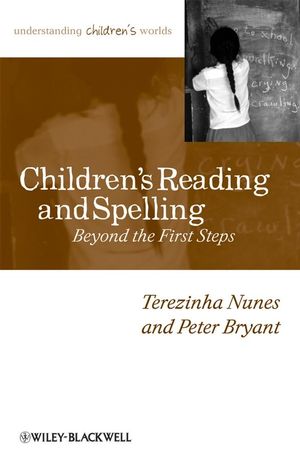 Children's Reading and Spelling: Beyond the First Steps
ISBN: 978-0-631-23402-9
Feb 2009, Wiley-Blackwell
320 pages
Description
This book extends models of early literacy, analyzing how children's reading and spelling skills develop throughout their school career.



An account of how a child's reading and spelling develop which goes beyond the early years

Shows that there are radical changes in the way children read and spell as they get older

Describes a new theory about the learning that goes on in the later stages of reading and spelling

Makes clear the educational implications of this theory

The authors' research has previously contributed to the 'literacy hour' – a government initiative to improve the teaching of literacy skills in UK schools
List of Figures.
List of Tables.
Preface and Acknowledgements.
1 Learning to Spell: What is the Problem.
2 From Letter-Sound to Grapheme-Phoneme Relationships: The Case of Consonant Digraphs.
3 Spelling Vowels: Digraphs and Split Digraphs.
4 How Children Learn and Can be Taught about Conditional Rules.
5 Morphemes and Spelling.
6 The Importance of Morphemes.
7 Teaching Children about Morphemes.
8 A Framework for Understanding how Children Learn to Read and Spell English Words.
References.
Index


An account of how a child's reading and spelling develop which goes beyond the early years

Shows that there are radical changes in the way children read and spell as they get older

Describes a new theory about the learning that goes on in the later stages of reading and spelling

Makes clear the educational implications of this theory

The authors' research has previously contributed to the 'literacy hour' – a government initiative to improve the teaching of literacy skills in UK schools