Chlorine: Principles and Industrial Practice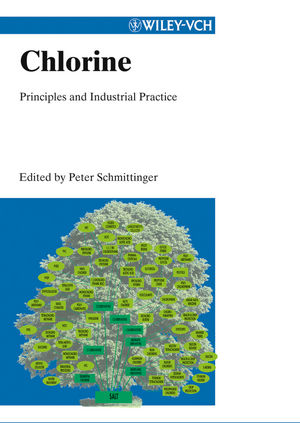 Chlorine: Principles and Industrial Practice
ISBN: 978-3-527-61338-0
Dec 2007
264 pages
Description
Chlorine is one of the most important inorganic basic chemicals It is not only an essential reaction component for the synthesis of numerous organic and inorganic chemicals and plastics, it is also of great importance for the production of pharmaceuticals, disinfectants, bleaches and insecticides.

Everything you need to know about chlorine is described in this book.

It provides a practical and up-to-date account of the scientific and technological basics for the production of chlorine and describes various applications and prospects for future developments.

Current issues, such as environmental protection, occupational health and safety aspects, storage and transportation, economic aspects, quality specifications and analysis are treated in a competent and well-balanced manner.

Chemists, chemical engineers and chemical process engineers in various industrial sectors, engineering companies, universities and government authorities will certainly profit from this comprehensive review.

Introduction
Physical Properties
Chemical Properties
Chlor-Alkali Process
Mercury Cell Process
Diaphragm Process
Membrane Process
Electrodes
Comparison of the Processes
Other Production Processes
Purification and Liquifaction of Chlorine
Chlorine Handling
Quality, Specifications and Analytical Methods
Uses
Economic and Ecological Aspects
Toxicology
References
Index
"...contributors?describe the properties, manufacturing processes, uses, and handling of the important basic product of the chemical industry." (SciTech Book News, Vol. 25, No. 4, December 2001)