Christian Theology: A Brief Introduction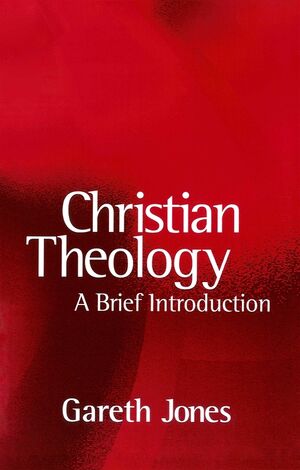 Christian Theology: A Brief Introduction
ISBN: 978-0-745-61062-7
Jan 1991, Polity
184 pages
Description
Christian Theology: A Brief Introduction is an incisive and engaging textbook that shows students how to think theologically - how they can respond both creatively and intelligently to the issues and challenges that face them today.
Introduction: What is Christian Theology?.
Part 1: Mapping the Terrain:.
1. Christian Theology and Christian Faith.
2. Christian Theology: Some Important Qualities.
Part II: Handling the Building Blocks:.
3. Language and Experience.
4. The Bible.
5. History and Tradition.
6. Society and Culture.
Part III: Developing Necessary Skills:.
7. Doctrine: The Shape of Christian Theology.
8. Interpretation: The Task of Christian Theology.
Part IV: Looking Around, Past and Present:.
9. Recurrent Themes in Christian Theology.
10. Contemporary Issues. Conclusion: The Ever-widening Ripple.
Glossary.
Suggestions for Further Reading.
Index.
"The task of a book like this is demanding: to act as matchmaker between the new student and the hoary old queen of the sciences, in the hope that things will progress further than a disappointing first date. Jones's method is wisely chosen. He does not pretend to give an exhaustive description of the history of Christian theology or the forms it has taken. Instead, he sets out to equip the novice with the skills needed to survive and flourish in this enticing world...It may not be the most exciting tryst in town, but an evening with this book just might help the inexperienced theologian find some confidence for future engagements." Steven Shakespeare, Modern Believing
* A lively and accessible introductory textbook.
* Clearly structured, it guides students through the basic elements of theology and demonstrates its relevance to contemporary issues.
* The text has a practical orientation, encouraging students to think theologically and to develop theological arguments.