Chromatographic Separations Based on Molecular Recognition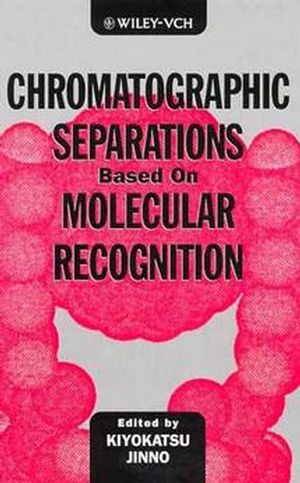 Chromatographic Separations Based on Molecular Recognition
ISBN: 978-0-471-18894-0
Mar 1997
420 pages
Description
This book provides an in-depth understanding of molecular recognition mechanisms in designing chromatographical processes for separations. The title explains the importance of chemistry in chromatography and molecule-molecule interaction mechanisms and extends the concepts of separation to isomers and chiral isomers.

"Chromatographic Separations Based on Molecular Recognition" discusses the theoretical interpretations of chromatographic retention processes, explains the molecular recognition concept for the separation of various isomers, and provides a foundation in separation science which will lead to a better grasp of other chemical fields and simplify the design and synthesis of novel stationary phases.
From the Contents:
Chiral Recognition in Gas Chromatography via Coordination and Inclusion/
Chiral Recognition in Liquid Chromatography/
Chromatographic Enantiomer Separation on Chiral Polymers/
Shap Selectivity for Polycyclic Aromatic Hydrocarbons in Reversed-Phase Liquid Chromatography/
Molecular Recognition Concept for Designing Novel Stationary Phases in Liquid Chromatography and Supercritical Fluid Chromatography.