Chronic Pain Management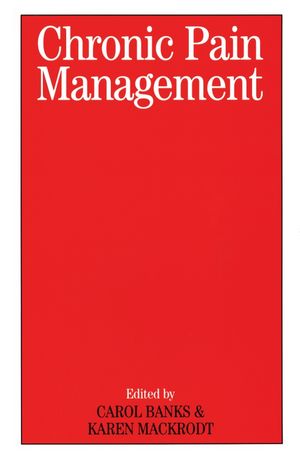 Chronic Pain Management
ISBN: 978-0-470-03167-4 February 2006 280 Pages
Description
This book introduces the reader to the complexities and management of chronic/persistent pain. Chronic pain affects one in seven in the UK population and can be experienced as a symptom of disease or trauma but can also exist without the presence of either of these. This is aimed at non-specialist working in all areas of health care who want to know more about this complex problem.
This book begins by exploring models of care and introduces the reader to the biopsychosocial model before going on to explain the physiology of pain. Further chapters explore the snuffer's experience, the appraisal of pain, and barriers to effective pain management and treatment strategies.
Table of contents
Foreword.
Preface.
Contributors.
Editor's note.
Acknowledgements.
Introduction.
Chapter 1 Models of health and illness - Annie Sheldrake.
Chapter 2 Physiology of chronic pain - Mark Johnson.
Chapter 3 Living with pain through the eyes of the sufferer - Karen Mackrodt.
Chapter 4 Appraising pain - Carolyn Mackintosh.
Chapter 5 Barriers to effective pain management - Alison Gray.
Chapter 6 Invasive techniques - Carol Banks.
Chapter 7 Psychological perspectives - Ruth Madeleine Dallob, Cristina Lopez-Chertudi, Tricia Rose.
Chapter 8 Reactivation - Jan Cooil.
Chapter 9 Self-treatment strategies - Jan Cooil.
Chapter 10 Pharmacological mangement - Peter Croot.
Chapter 11 Complementary therapies - Val Ali.
Index.