City and Country: An Interdisciplinary Collection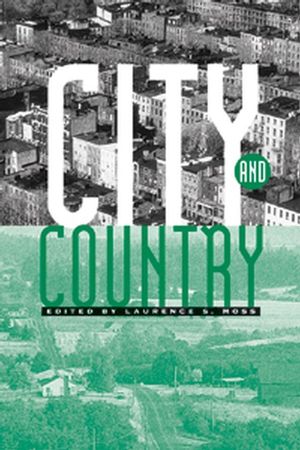 City and Country: An Interdisciplinary Collection
ISBN: 978-0-631-22884-4 August 2001 Wiley-Blackwell 440 Pages
Description
The sixteen ground-breaking essays in this volume examine the processes by which cities grow and how current public policy, both in the area of zoning and town planning respond to this process.
Table of contents
City and Country: an Interdisciplinary Collection:
.
1. Editor's Introduction: Laurence S. Moss.
Part I: Historical Perspectives on the Agglomeration Approach to Economic Growth:.
1. Henry George and Classical Growth Theory: A Significant Contribution to Modeling Scale Economies : John Whitaker.
2. Modeling Agglomeration and Dispersion in City and Country Gunnar Myrdal, François Perroux, and the New Economic Geography: Stephen J. Meardon.
3. City and Country: Lessons from European Economic Thought: Jürgen G. Backhaus; Gerrit Meijer.
4. Making the Country Work for the City: Von Thünen's Ideas in Geography, Agricultural Economics and the Sociology of Agriculture: Daniel Block, E. Melanie DuPuis.
Part II: New Research on Size, Geography, Specialization and Productivity:.
1. Agglomeration and Congestionin the Economics of Ideas and Technological Change: Norman Sedgley; Bruce Elmslie.
2. Zipf's Law for Cities and Beyond: The Case of Denmark: Thorbjørn Knudsen.
3. The Structure of Sprawl: Identifying and Characterizing Employment Centers in Polycentric Metropolitan Areas: Nathan B. Anderson, William T. Bogart.
4. Edge Cities and the Viability of Metropolitan Economies: Contributions to Flexibility and External Linkages by New Urban Service Environments: David L. McKee; Yosra A. McKee.
5. Manufacturing and Rural Economies in the United States: The Role of Nondurable Producers, Labor Costs and State Taxes: Mark Jelavich.
Part III: Case Studies: Land Value Taxation and Real Estate Development:.
1. Value Capture as a Policy Tool in Transportation Economics: An Exploration in Public Finance in the Tradition of Henry George: H. William Batt.
2. Coordinating Opposite Approaches to Managing Urban Growth and Curbing Sprawl: A Synthesis: Thomas L. Daniels.
3. Leapfrogging, Urban Sprawl, and Growth Management: Phoenix, 1950–2000: Carol E. Heim.
4. A City without Slums: Urban Renewal, Public Housing, and Downtown Revitalization in Kansas City, Missouri: Kevin Fox Gotham.
5. A City Divided by Political Philosophies: Residential Development in a Bi-Provincial City in Canada: Gura Bhargava.
Part IV: The Transformation of the City in the 21st Century:.
1. International Sister-Cities: Bridging the Global-Local Divide: Rolf D. Cremer; Anne de Bruin; Ann Dupuis.
2. The Completely Decentralized City: The Case for Benefits Based Public Finance: Fed E. Foldvary.
Index.
Features


A novel statistical method for identifying employment centers in the polycentric city.

Several essays deal with the amazing Zipf's Law.

The volume contains a number of case studies describing the experiences of major cities such as Phoenix, Arizona; Kansas City, Missouri; and Lloydminster, Canada with patterns of development including urban sprawl.