Class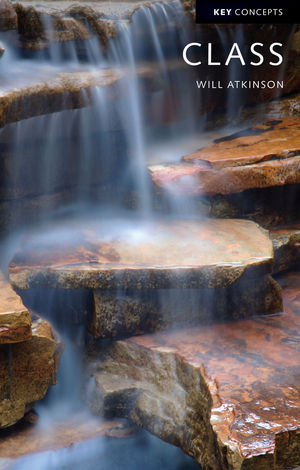 Class
ISBN: 978-0-745-68513-7 October 2015 Polity 216 Pages
Description
Class is not only amongst the oldest and most controversial of all concepts in social science, but a topic which has fascinated, amused, incensed and galvanized the general public, too. But what exactly is a 'class'? How do sociologists study and measure it, and how does it correspond to everyday understandings of social difference? Is it now dead or dying in today's globalized and media-saturated world, or is it entering a new phase of significance on the world stage?

This book seeks to explore these questions in an accessible and lively manner, taking readers through the key theoretical traditions in class research, the major controversies that have shaken the field and the continuing effects of class difference, class struggle and class inequality across a range of domains.

The book will appeal to students and scholars in sociology, social policy, geography, education, cultural studies and health sciences.
1. Introduction
Part I: Class Concepts
2. Class as Exploitation
3. Class as Life Chances
4. Class as Misrecognition
5. Intersections
Part II: Class Struggles
6. Social (Im)mobility
7. Educational Reproduction
8. Health, Life and Death
9. Politics and Identity
Coda
References
The different life chances and outcomes that arise from one's social class are a central concern of a just society and have been central issues in sociology since its birth. ALL sociology students need to study and understand class. It's a vast topic that has produced many theories over more than 100 years, and a text like this condenses it down into an easily digestible yet still rigorous and intellectually challenging way - ideal for students on courses.
"In this book Will Atkinson offers a brilliant tour of class analysis, covering the core theoretical debates and also the key research areas of social mobility, education, health and politics. The book is also a powerful argument that Marxist and Nuffield-based approaches are losing ground to Bourdieusian perspectives which everyone interested in this key topic will need to engage with."
Mike Savage, The London School of Economics and Political Science

"The book provides the reader with a thorough yet concisely written landscape of class, promoting further engagement with the class debate for academics, students and all who have a general interest in class."
Jordan Griffiths, Network Review

"Class is a major contribution to our understanding of the intricate and far-reaching workings of social class in contemporary society. Combining a panoramic overview with forensic scrutiny, this book is a must-read, not only for those trying to make sense of a contested concept, but for everyone interested in social and economic inequalities."
Diane Reay, University of Cambridge

"[Atkinson] offers a comprehensive introduction to the debates that animate the sociology of social class in the English-speaking world."
Lectures