Cleanroom Design, 2nd Edition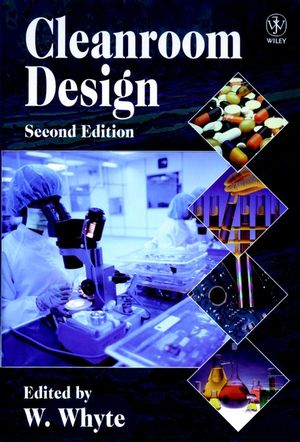 Cleanroom Design, 2nd Edition
ISBN: 978-0-471-94204-7
May 1999
322 pages
Description
This book has been written by an international body of authors working in a variety of industries including electronics, biotechnology and pharmaceuticals, who discuss the considerations to be taken into account when designing cleanrooms. Three chapters describe how cleanrooms are designed for the principal manufacturing areas of microelectronics, pharmaceutical manufacturing and biotechnology. Other subjects covered are international design standards, the economics of cleanroom design, high efficiency air filtration, materials used in cleanroom construction, and the provision of clean gases and water. A unique feature of this new edition includes the application of cleanroom design technology to a mini environment such as a bench-top.
An Introduction to the Design of Clean and Containment Areas (W. Whyte).

International Standards for the Design of Cleanrooms (Å. Möller).

The Design of Cleanrooms for the Microelectronics Industry (J. King).

The Design of Cleanrooms for the Pharmaceutical Industry (G. Farquharson & W. Whyte).

The Design of Cleanrooms for the Medical Device Industry (H. Schicht).

Contamination Control Facilities for the Biotechnology Industry (P. Tubito & T. Latham).

Cost-Efficiency and Energy-Saving Concepts for Cleanrooms (H. Schicht).

High Efficiency Air Filtration (S. Klocke & W. Whyte).

Construction Materials and Surface Finishes for Cleanrooms (E. Sirch).

Purification Techniques for Clean Water (T. Hodgkiess).

The Design of an Ultra-Pure Water System for Use in the Manufacture of Integrated Circuits (R. Galbraith).

The Production and Transmission of High Purity Gases for the Semiconductor Industry (R. Galbraith).

Materials for Services Pipework (T. Hodgkiess).

Index.
"..it is good value for money and an essential guide for cleanroom designers, users and controllers...", European Journal of Parenteral Sciences, Volume 5, No.1