Cleanroom Software Engineering: A Reader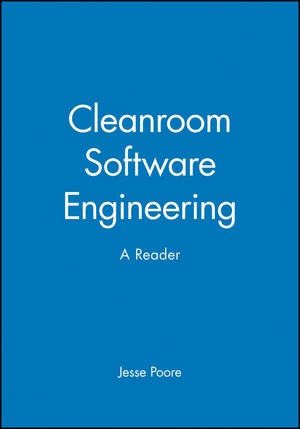 Cleanroom Software Engineering: A Reader
ISBN: 978-1-855-54654-7
Jun 1996, Wiley-Blackwell
392 pages
Description
The software industry is in transition from craft work to engineering practice, but development, operational and maintenance overheads are still unpredictable and expensive. Cleanroom Software engineering is the first practical development and certification to use statistical quality control to reduce software defects and costs. It has already distinguished itself as a complete software life cycle process with sound foundations in theory and demonstrated effectiveness in practice.

The Cleanroom method is one of the few fully articulated life cycle process models in software engineering today and involves:

*Incremental development under statistical process review.
*Formal methods for specification, design and verification.
*Statistical reliability certification.

A Reader in Classroom Software Engineering gathers together, for the first time, the most up-to-date material available to form an in-depth treatment of the complete Cleanroom process.
*Only Cleanroom collection of readings on the market.
*Up-to-date and expert content.
*Provides authorative commentary with a selection of seven case studies.
*Relates software engineering theory and practice wherever possible to appeal to practioners, academics and students.