Clinical Futures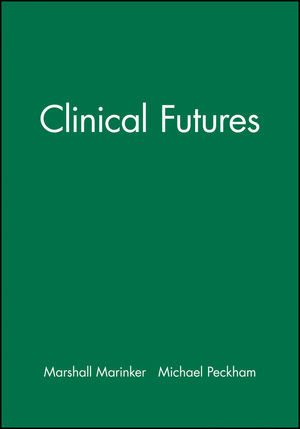 Clinical Futures
ISBN: 978-0-727-91231-2
Dec 1998, BMJ Books
244 pages
Description
Clinical Futures considers the future of health care from a different perspective: from the point of view of potential developments in the clinical sciences over the coming fifty years. It examines the interplay between economic, political and social forces and the emerging clinical agendas. Six leading clinicians in major specialities discuss the import of new technology, economic, political and technographic changes on their specialty in 10,20 and 50 years time.
Contributors.
Foreword.
Preface.
1. Looking and Leaping (Marshall Marinker).
2. The Human Genome (John Bell).
3. Engineering (David Delpy).
4. Cancer (Karol Sikora).
5. Brain Function (Leslie Iversen).
6. The Heart and Circulation (Philip Poole-Wilson).
7. Fetal and Child Development (Catherine Peckham).
8. Ageing (John Grimley Evans).
9. Future Health Scenarios and Public Policy (Michael Peckham).
Index.
-A unique look at the future of health care

-Written by leading health care policy thinkers

-Covers subjects from Brain Function to the Human Genome

-Concerned with the development of medicines scientific theories and technology. How may the science advance and what will drive it and determine its direction?