Clinical Information Technology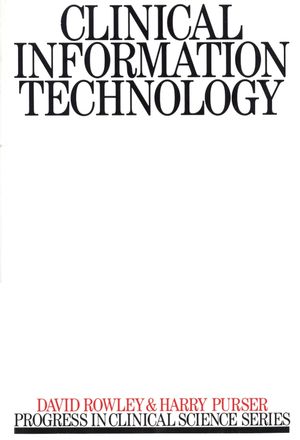 Clinical Information Technology
ISBN: 978-1-870-33236-1
Aug 1991
260 pages
Product not available for purchase
Description
This, book, the first of its kind, is exclusively concerned with the industry standard personal computer - the IBM PC range. Written for health care professionals and managers, it strikes a balance between raising the awareness of clinicians about the value of the PC in professional practice, and providing 'hands on' training the operation and functions of leading software packages.
Acknowledgments.
Foreword.
Introduction: Personal Computing in Healthcare.
Part One: Practical Personal Computing.
1. The ABC of Personal Computer Systems.
2. The PC Range.
3. Software-An Introduction.
4. DOS: The Basics.
Part Two: PC Applications in Healthcare.
5. Word Processing and Desktop Publishing.
6. Database Management Systems I.
7. Database Management Systems II.
8. Clinical Research and Statistical Analysis.
9. Assessment and Remediation.
10. Health Information Systems: the Korner Report.
Glossary.
References.
Appendices.
Index.