Clinical Psychology: Scientific and Professional Dimensions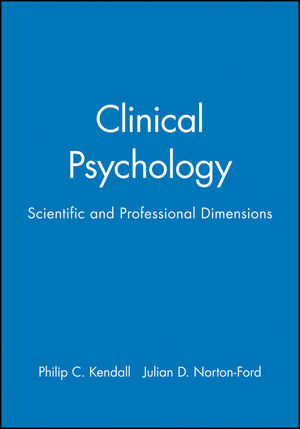 Clinical Psychology: Scientific and Professional Dimensions
ISBN: 978-0-471-04350-8
Mar 1982
699 pages
Description
A comprehensive and up-to-date survey of clinical psychology stressing both research and issues. Presents each major psychological theory and methodology, analyses of the nature and history of the field, its conceptual framework, and assessments and treatments. Includes new developments in behavioral medicine, community psychology, cognitive behavior therapies, clinical neuropsychology.
The Nature and History of Clinical Psychology.

Training in Clinical Psychology.

Research Methods.

Conceptualizations of Human Functioning and Social Environments.

Perspectives on Psychological Dysfunctions.

Assessment: Scientific and Professional Concerns.

Assessment of Intellectual Functioning.

Assessment of Personality.

Assessment of of Neuropsychological Functioning.

Behavioral Assessment.

Intervention: Professional and Scientific Concerns.

Interventions with Individuals: Psychoanalytic, Client Centered, Existential, Gestalt, and Crisis Therapies.

Interventions with Individuals: Behavioral, Cognitive, and Cognitive-Behavioral Therapies.

Group Interventions.

Milieu and Community Interventions.

References.

Subject Index.

Name Index.