Coaching Science: Theory into Practice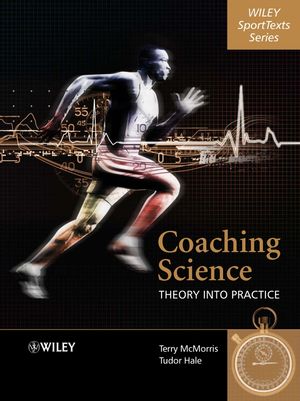 Coaching Science: Theory into Practice
ISBN: 978-0-470-01099-0 August 2006 348 Pages
Description
Coaching Science and Coaching Studies courses are appearing in increasing numbers in many universities. The textbooks used in most of these courses are either theoretically based sports science texts or practically based coaching books. The former are generally lacking in application while the latter rarely have any scientific input. The reader is, therefore, left to make the links themselves.
Coaching Science will bridge that gap covering both theory and practice and, most important, showing how theory informs practice. The book will be multi- and, to some extent, inter-disciplinary, as it is not possible to examine the interaction between coach, performer and task from a single discipline perspective.
Each chapter will include overviews of the main theories, but the bulk of the material will be concerned with how such theories can be applied in practice. Good and frequent use of examples will be provided. Throughout, the student will be given problems to solve. At the end of each chapter there will be revision notes, recommended readings and questions on chapter content.
Table of contents
Series Preface.
Preface.
I SOCIO-PSYCHOLOGICAL FACTORS.
1 Motivation.
2 Leadership and Cohesion.
3 Anxiety, Arousal and Performance.
4 Coaching and Learning Styles.
II SKILL ACQUISITION.
5 Learning.
6 Practice.
7 Observation and Feedback.
III PHYSIOLOGICAL FACTORS.
8 Physiological Demands of Track Athletics.
9 Factors that Limit Performance.
10 Principles of Physical Training.
IV DEVELOPMENTAL FACTORS.
11 Cognitive and Social Development.
12 Physiological and Motor Development.
V INTEGRATED FACTORS.
13 Developing Annual Programmes.
14 Integrated Warm-Up.
15 Integrating Practice and Training. 
References.
Index.
Features
An interdisciplinary introduction to the subject covering both theory and practice.

Examines the interaction between coach, performer and task.

Provides the reader with the necessary science to conduct practice sessions, get athletes fit and prepare them for competition

Excellent pedagogy including a variety of examples, problems, chapter summaries and recommended further reading.